Maybe designers are starting to realise that there are some really rich brand-crazy women in Asia throwing their money at super brands. So in order to help them get a stronger 'feel' of the brand and into the spirits of their craze, designers have finally introduced PROPER Asians onto the catwalk in the Autumn/Winter 05 shows. By the words 'proper Asian', we mean Asians who actually look like Asians, not mixed Asians (such as Devon Aoki,) or the 'Asians' you see in Seventeen.

Asian models from Fashion Weeks Autumn/Winter 2005:
Hye Park was probably the most seen Asian model on the catwalk this season, and its not hard to see why. She looks especially gorgeous in the white Roberto Cavalli dress.

Hye Park from Anna Sui (New York)


Hye Park at Prada (Milan)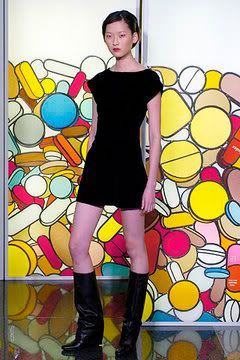 Hye Park at Imitation of Christ (New York)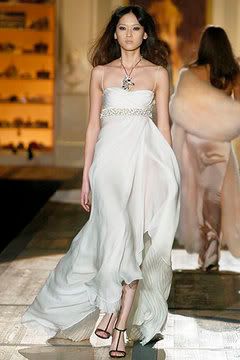 Hye Park at Roberto Cavalli (Milan)



Yoon Ae at Daryl K (New York)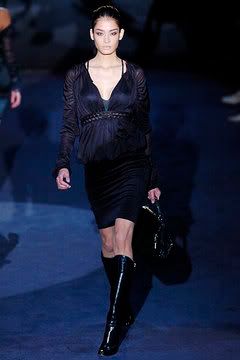 Julianna Imai at Gucci (Milan)
Julianna Imai has got the Gucci's sexy, feminine and seductive look practised to perfection. Which Gucci-crazy Asian wouldn't want to look like her?