New York Fashion Week just ended last night with a long anticipated show by Jennifer Lopez's Sweetface. The New York shows were, well, just what you would expect from the New York shows. Although Barneys Girl and I didn't want to confuse fellow readers with what season we are in now, I can't possibly not tell you which shows were my favourite in New York! But I was very disappointed that a lot designers seemed to have treaded on familiar grounds, or even combining what had been in trend in the last few seasons to form this new season.
Favourite collections this season:
Marc by Marc Jacobs
Next season, the Marc by Marc Jacobs collection will be all the typical apperal you would expect from this line. The style is familiar and gives off a super fashionable young vibe. As usual, this collection is full of vibrant colors and Jacob's signature patchwork. The clothes were very eighties. Important features include black knee-high socks, ankle-high suade boots, full volume skirts and dresses.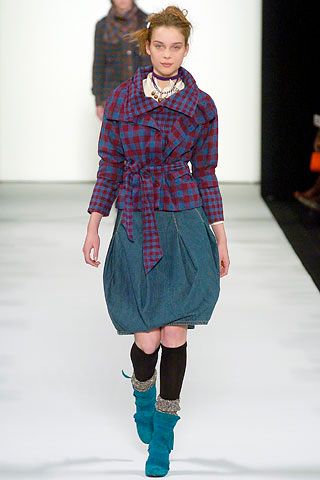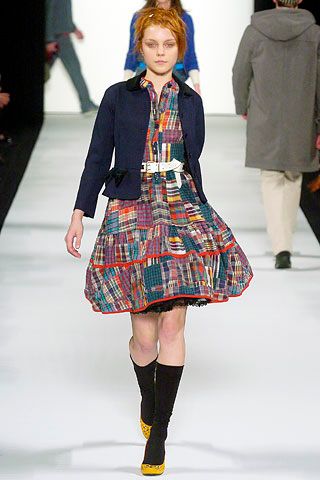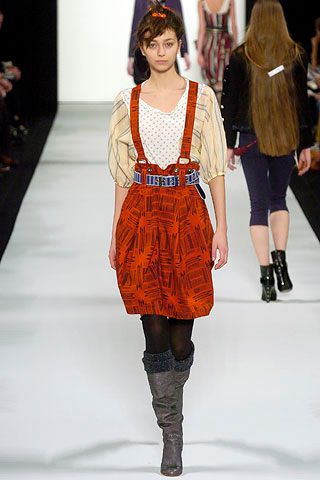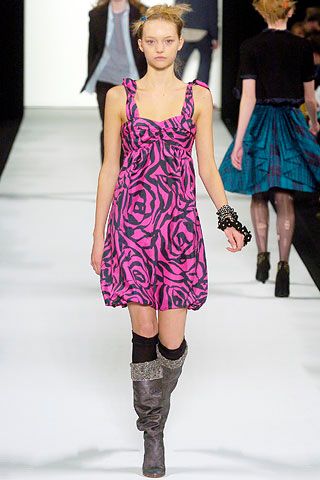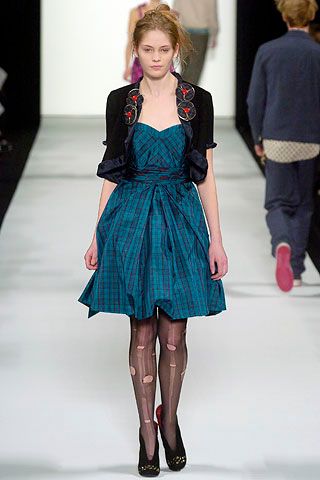 Anna Sui
The Anna Sui collection was once again a delightful treat to one's eyes. The clothes came and went on the runway in a ordered, but colorful way, starting with brown and green, progressing to gold and orange, then to green and purple, and finally to black and white. Imporant features to look out for in this collection were the hats, the Anna signature prints & patterns, tweed (slightly different from last season's tweed,) and boho & ladylike twist.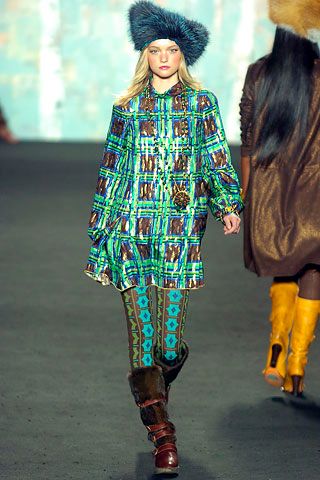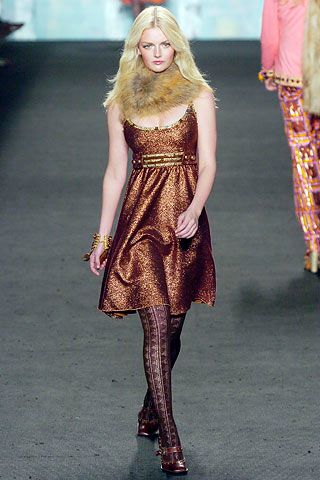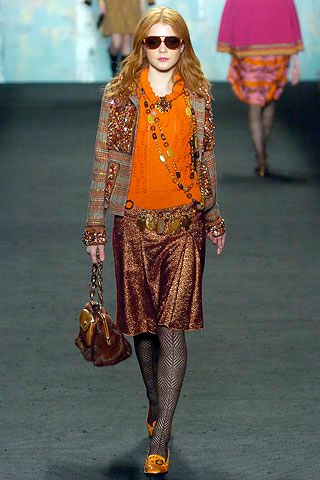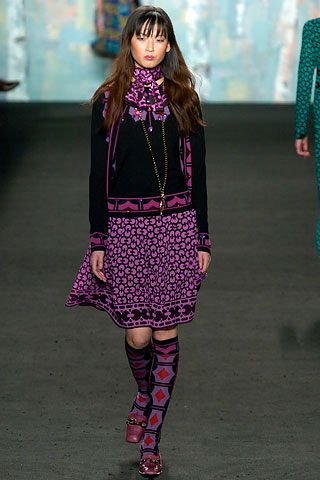 Diesel
Diesel has presented its first runway show in NY, as part of its campaign to renew its brand image as a higher end brand. I thought the first half of the show was uninteresting, and basically said that you should be anorexic looking and midriff-baring to wear the renewed Diesel. However, the second half of the show was much more creative, involving clothes that you would not expect to see by Diesel, such as this outfit: